Welcome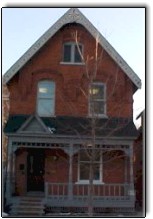 Mission Statement
Gignul Non-Profit Housing Corporation is committed to a holistic and comprehensive approach to housing that includes both those Aboriginal people at risk of losing their housing, or those who are currently homeless.

Gignul, working in partnership with other Aboriginal organizations, focuses on both short and long term solutions, including supportive shelters to affordable, independent living.
Note: If you are using Internet Explorer (version 9 or 10) to view this website and our menu doen't display properly,
please activate the "Compatability View" in the "Tools" option of your browser.
All original content copyright © 2016 Gignul Non-profit Housing Corporation
Website by